Do you want to take your trip on your own? Do you want to hang out at Vietnam's gorgeous beaches? As a travelholic, I have enjoyed riding a motorbike with my big bag on the back for long stretches of time. With the exciting experiences I got after motorbike trips along the beaches in the north of Vietnam, perhaps I want to provide some insight into the beauty of this land. So now, we are going to find out what's so great about northern Vietnam beaches.
Of multiple options, why you should choose the motorbike
I have traveled to many places in Vietnam by different means of transport. I know that traveling by train, car, etc. are quite comfortable. You can enjoy the view and eat delicious local dishes, etc while every need of yours is fulfilled. But one thing is certain that you will not have the chance to seek discomfort. I know it sounds crazy, who would want to make things difficult for them? I love the adrenaline rushes while handling a bike on the off-road. Overcoming those obstacles made me feel like achieving something on the trip. A plus for joining a Vietnam motorbike tour is you can sit back and thrill to the uncut natural beauty. When you choose the bike as your vehicle, you will see raw natural beautiful beaches, not something that is man-made. I think choosing to travel by motorbike is the best way to get yourself closer to Mother Nature. On the back of a motorbike, you get a valuable chance to conquer northern Vietnam, which stands out due to not only rugged roads through towering mountains but also stunning beaches.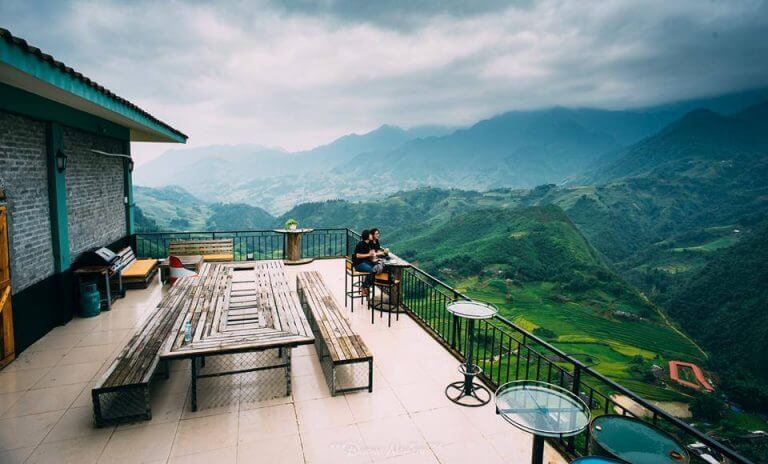 Best beaches in northern Vietnam for a perfect motorbike trip
Co To – a step away from paradise
Located in the east of Van Don island, Quang Ninh province, Co To island district is listed as one of the top 10 beautiful tourist islands in Vietnam along with Phu Quoc Island, Nam Du Island, Ly Son Island … The poetic beauty of the blue beach, fine white sand here is like "a step away from paradise". In recent years, Co To has become the first choice for summer travel in the North.
Riding to Co To, you will discover Cau My Rock, where the system of sedimentary rocks eroded for thousands of years of seawater creates a natural masterpiece that can be hardly found anywhere else in Vietnam. The layers of stone are clearly visible in many different colors. Strata with many colors, many shapes make the area a vivid picture of the tectonic process of nature.
Also, you will definitely be captivated by the pristine, beautiful beaches, and Hong Van is one of the destinations that will make you feel that way. Located on the east of Co To island, Hong Van beach is quiet and the waves are rolling like a lake because Thanh Lan island is blocked by the wind from the sea. The soft sandy beaches along with the clear blue sea here will make visitors unable to leave their feet.
Quan Lan – an pristine island in northern Vietnam
Quan Lan Island is located in Bai Tu Long Bay, in Van Dong Island District, Quang Ninh Province. It is one of few islands that are less influenced by humans, thus still retaining the wild features. 
In Quan Lan, nothing is more interesting than riding around the island. On peaceful evenings, you can together with some friends go through the small villages, white sand dunes with purple points of sea flowers while listening to the sea breeze and whispering waves. The noisy and busy pace of urban life no longer exists. Instead, you can effortlessly immerse yourself in nature.
Cai Chien Island – the best place to find peace
Quang Ninh often reminds people of Co To and Quan Lan but few people know about Cai Chien Island – a peaceful, beautiful, pristine and beautiful beach.
Cai Chien Island is surrounded by steep hills and high mountains. Stretching over two kilometers, the beach has fine white sand and clear water. These things are more than enough to create a special charm that attracts a great number of tourists On the island, there are 3 beaches: Van Ca, Cai Chien and Dau Rong. However, Cai Chien and Dau Rong are more preferred because they have a lot of services such as homestay, renting tents, and dining.
Cat Ba – an ideal destination for wanderlust souls
Cat Ba archipelago consists of 367 small islands. Of these islands, Cat Ba, also known as Ngọc island, is the main island and located in the southeast of Hai Phong city. With a fresh and cool climate, the temperature ranges from 25-27 degrees Celsius. Surrounding the island are sea, forests, and passes, which make off-road riders extremely excited about.
On the island, the most famous beaches are Cat Co 1 and Cat Co 2. Stretching along the cliffs close to the sea, both of them have fine white sand, natural bluewater, and strong waves. Interestingly, between the two beaches are trails through cliffs that look so stunning. You can ride or walk along those paths to see the beautiful beaches and coastline below. This is also a typical feature in Cat Ba that few seas in the North have.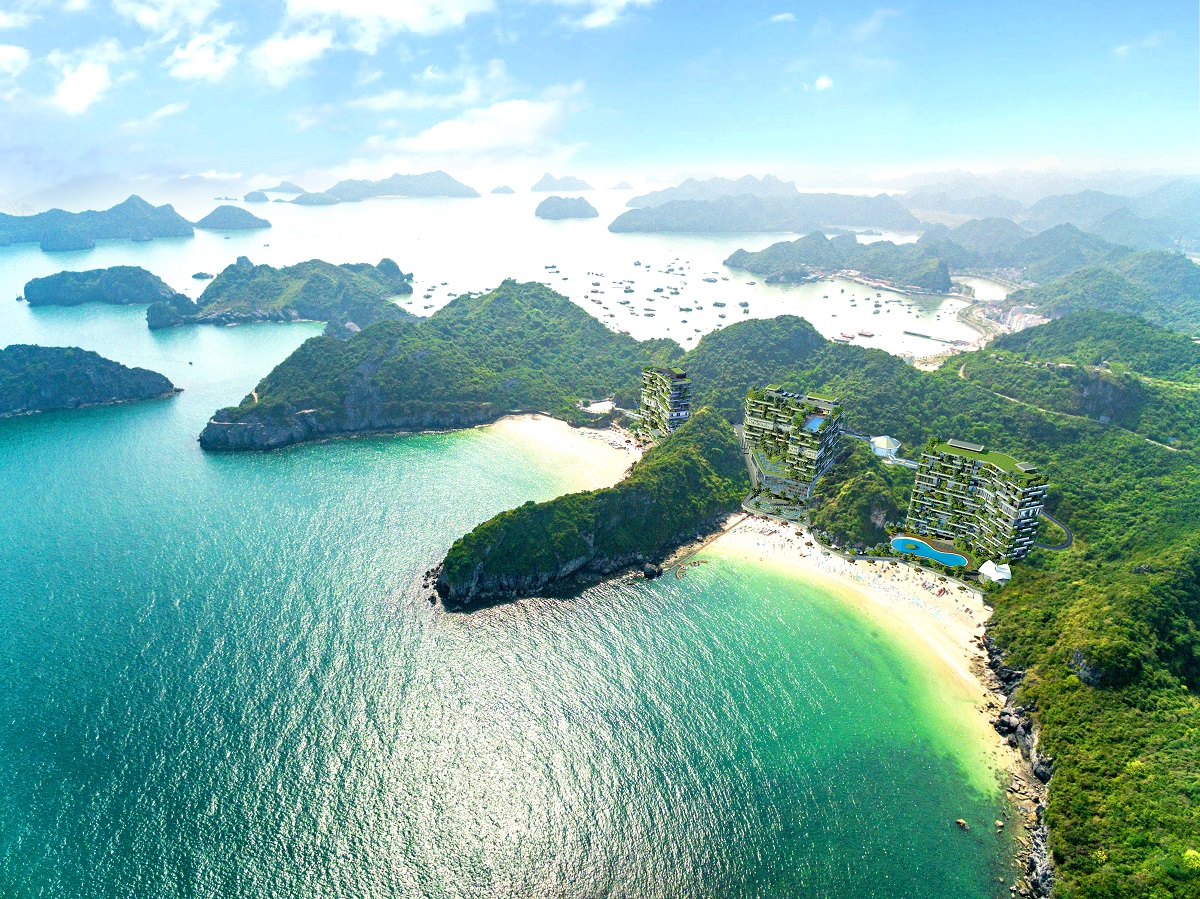 Bai Dong – a good suggestion to escape the crowd
Thanh Hoa is famous for stunning beaches like Sam Son, Hai Hoa, Tinh Gia or Hai Tien. Perhaps not many people, especially foreign visitors have heard of Bai Dong. Despite not being as well-known as the names above, Bai Dang leaves visitors unforgettable memories due to its distinctive beauty.
The beach is not crowded and rushing like other beaches. The peace covers the whole space, turning Bai Dong into an ideal destination for relaxation. This beach is still quite pristine, so still naturally beautiful. Blue sea and white sand will "attract" any visitor to Bai Dong.
You desire to gain memorable adventures by motorbike through picturesque beaches in Northern Loop Vietnam? So what are you waiting for? Climb on your motorcycle and start your discovery!