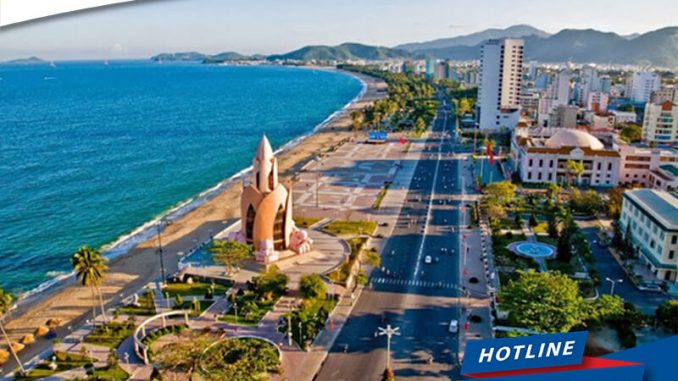 China is a very big country so there was a Vietnam Embassy and many Vietnam Consulates all over China. Where are Vietnam Embassy in China located? We will tell you in this article.
The information about Vietnam Embassy in Beijing, Guangzhou, Kunming, Shanghai or Nanning, China and the guidance on how to apply for Vietnam visa from China for the applicants who are staying or residing here. It also instructs people getting a tourist or business visa to Vietnam within 36 hours or even 2 hours.
View more:
Vietnam visa requirements for Chinese citizens
Ways to get Vietnam visa for Chinese citizens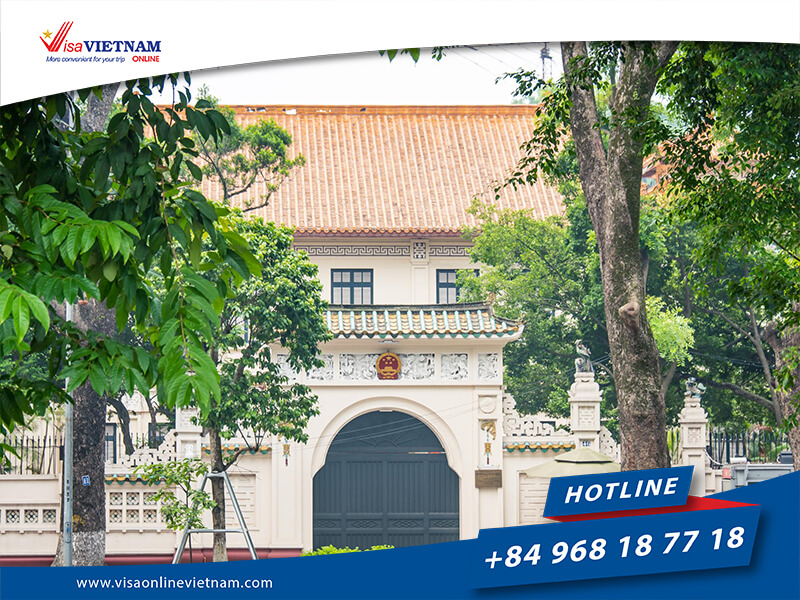 Contact information of Embassy of Vietnam and Consulates in China are as follows.
Vietnam Embassy in China
Add: No 32 Guanghua Rd, Chaoyang Dist, Beijing, PC: 100600
Tel: +86-10-65321155
Fax: +86-10-65325720
Email: suquanbk@yahoo.com
Vietnam Consulate in Kunming, China
Add Room 507, Hong Ta Mansion, No 155, Beijing Road, Kunming, China.
Tel: 86-871-3522669; +868713515889
Fax: 86-871-3516667
Email: tlsqcm@yahoo.com
Vietnam Consulate in Hong Kong, Ma Cao
Add: 15/F., Great Smart Tower, 230 Wan Chai Road, Wan Chai, Hong Kong
Tel: +852-2591-4510; 2591-4517; 2835-9358; 2835-9398
Fax: +852-2591-4524
Email: tlsqhk@mofa.gov.vn
Vietnam Consulate in Nanning, China
Add: 27th-floor Yahang Wealth Center, No55, Jinhu Road, Nanning, China
Tel: +86-771-5510560
Fax: +86-771-5534738
Email: tlsqvn.@rediffmail.com/consul.namninh@mofa.gov.vn
Vietnam Consulate in Guangzhou, China
Add: 2F, B Building, Hotel Landmark Canton, Haizhu Square, Guangzhou, 510115
Tel: 83305911, 83305910
Fax: 83305915
Email: tlsq.quangchau@mofa.gov.vn
Vietnam Consulate in Shanghai, China
Add 3F, Huachen financial mansion. No 900, Pudong Ave, Shanghai. Postcode: 200135
Tel: +86-21-68555871 / 68555872/13472652588
Fax: +86-21-68555873
Email: tlsqvn.th@mofa.gov.vn
Vietnam Consulate in Taipei, Taiwan
Add: 2-3Fl., No-65 Sung Chiang Rd., Taipei, Taiwan
Tel: 886-2-25266626/988193929
Fax: 886-2-236 2704
Email: vietnamembassy@rogers.com
How can Chinese citizens apply for Vietnam visa?
In 2014, Vietnam visa on arrival is not applicable for Chinese citizens who depart from China mainland. The applicants are then requested to apply for the visa at the Vietnam Embassy in China or Vietnam visa code instead.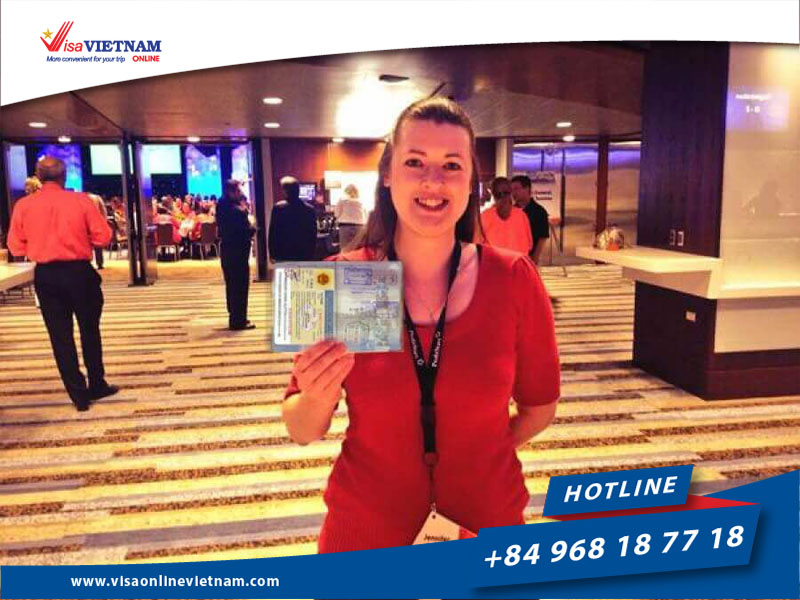 For Chinese citizens who fly into Vietnam from the 3rd countries like Macau, Hong Kong, Taiwan or Singapore… then Vietnam visa on arrival is accepted. Chinese citizens just need to complete the application form on the website of Vietnam Embassy/Consulate and submit it with your original passport, a passport-sized photo and pay the Vietnam visa fee.
Chinese citizens visiting Vietnam for vacation, tourism, business, and working purposes are eligible to apply for 1-3 months, single or multiple entry visa to Vietnam.
Applying Vietnam visa at Vietnam Embassy is a traditional way, in case you have time and want to apply by yourself. Here are something you need to notice:
Process time depends on how fast you need your Vietnam Visa. You should call to Vietnam Embassy in Australia for details if you want to make sure.
Required documents: your passport, money and 1 new envelope with stamp on it and your exact home address in order to avoid losing issues
In case you come personally to Vietnam Embassy in Australia, you need to fill in the application form, show 2 passport-size photos, pay the fee in cash, and then return to Vietnam embassy after 4-5 working days to pick up your Vietnam Visa.
In other ways, you can send off your passport, application form, 2 passport-size photos via postal mail/ express to Vietnam Embassy in Australia, make a payment per instructions, get your passport with the visa stamp after 4-5 working days as well.
You can not use extra services when applying visa via Vietnam Embassy and you have to handle everything to make your trip be perfect.
Chinese nationals may have 2 options: Applying for Vietnam visa directly at Vietnam embassy in China or applying for a Vietnam visa on arrival from China. Chinese citizens may apply for both tourist visa and business visa to Vietnam for the stay of 1 to 3 months from China.
Why should you apply online instead of going to the embassy?
You know, each visa application option offers you some advantage. Visa on arrival is especially beneficial for those who live far away from the Vietnamese embassies and do not wish to send their passports away by mail. The other advantages of VOA include faster processing, cost-saving and more efficient payment methods.
How to apply for Vietnam visa on arrival?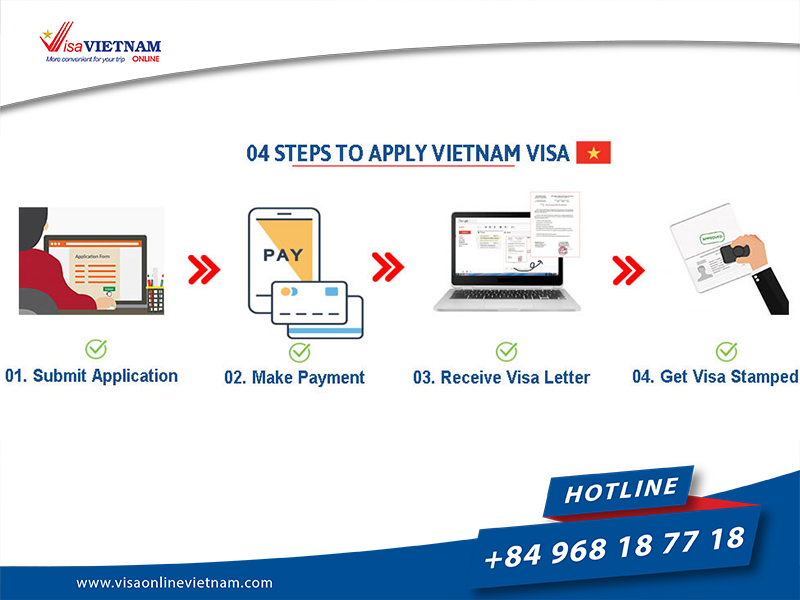 How to apply for Vietnam visa on Arrival in China? We wrote the whole steps in brief for you:
Fill in apply Vietnam Visa form on website with your information such as full name, passport number, date of birth, gender, nationality, date of arrival, type of visa…
Double check your information to make sure that all are correct, make a payment with a list of payment methods we accept and fill in the secure payment page for our visa service fee.
Receive approval letter in working hours. We shall automatically process approval letter and give the result back to your contact's email on the bookings as processing time.
Applying Vietnam visa on Arrival, you can get your Vietnam visa in Beijing, Shanghai, Hong Kong, Guangzhou, Macau, Shenzhen, Tianjin, Nanjing, Suzhou, Hangzhou, Chongqing or any places in China. Let's apply visa at visaonlinevietnam.com!
***
www.VisaOnlineVietnam.com is operated by VIETNAM VISA SERVICE., Co. LTD VIETNAM with more than 18-years experience in visa service and 20-year in traveling arrangement. This website was set up to offer visa applicants the most convenient but cheapest services that meet the criteria of Quality, Safe and Secure; Reliability, Prompt Responses, Competitive Prices, and Customer-Focused Approach; save your time & money; Money back guarantees for declined applications.
We hope this section will help you know more about Vietnam Embassy in China. Should you need any further information or have any problem with visa, contact us:
Address: 1 Floor, 56 Nguyen Cu Trinh Street, District 1, Ho Chi Minh City, Vietnam
Phone: +84 839 20 24 26
Hotline: +84 968 18 77 18 \ WhatsApp: +84 – 982 879718
Email: sales@visaonlinevietnam.com
Tollfree USA: 1866-278-6239